Small Tribe Box- 10LB Variety Grass-fed Beef Box
Regular price
$239.90 USD
Regular price
Sale price
$239.90 USD
Unit price
per
Sale
Sold out
Introducing our "Small Tribe" grass-fed beef box - the perfect choice for those who prefer high-quality beef in a smaller quantity. This 10lb box contains the best cuts of meat from our carefully-raised grass-fed cattle.

Our beef is grass-fed and free from hormones and antibiotics, ensuring that you get the healthiest and most delicious meat possible. The "Small Tribe" box is an excellent choice for those who value sustainability, as our cattle are raised using regenerative farming practices that promote soil health and biodiversity.
Whether you're looking to cook up a delicious family meal, stock up your freezer, or simply try out some of our premium grass-fed beef, the "Small Tribe" box is an excellent choice. Our beef is tender, juicy, and full of flavor, making it the perfect choice for a wide variety of recipes.
With the "Small Tribe" box, you'll get a taste of the same quality beef that has made Our Ancestors Foods a trusted name in the community. Order now and experience the best that nature has to offer in the comfort of your own home.
Non-Refundable DEPOSIT for FROZEN Bulk Beef Box.  Grass-Fed AND Grass-Finished beef (no grain ever).  No pesticides on the pastures. No antibiotics.  No added hormones.  Final amount due at fulfillment is based on $23.99/lb minus deposit. Remaining amount will be electronically invoiced. 
The DEPOSIT is NON-REFUNDABLE, as we must have a firm commitment to make your reservation. Please note that our farm does NOT keep year-round inventory. Pre-orders are necessary to help us to raise just the right number of livestock, so there is NO waste honoring the animal. FINAL AMOUNT DUE will be invoiced based on $23.99/lb and is due BEFORE DELIVERY. Failure to pay final amount due will result in a loss of your deposit, unless you can provide another buyer in your place.
FINAL PAYMENT DUE BEFORE DELIVERY. 
Share
"We've never had ground beef that had such an incredible flavor to it."

"That's some incredible meat, Leo!

We just had to take a minute to let you know our absolute enjoyment having your ground beef! First we made hamburgers, which were so succulent and juicy, and had a flavor like nothing we had ever had before! Then, we made some tacos/burrito meat, and it truly tasted like Carne Asada steak! We've never had ground beef that had such an incredible flavor to it. We just wanted to let you know how thrilled we are to know you and have access to such amazing meat!

Thank you, Leo, and everyone there for ALL you do!"

Susan and Paul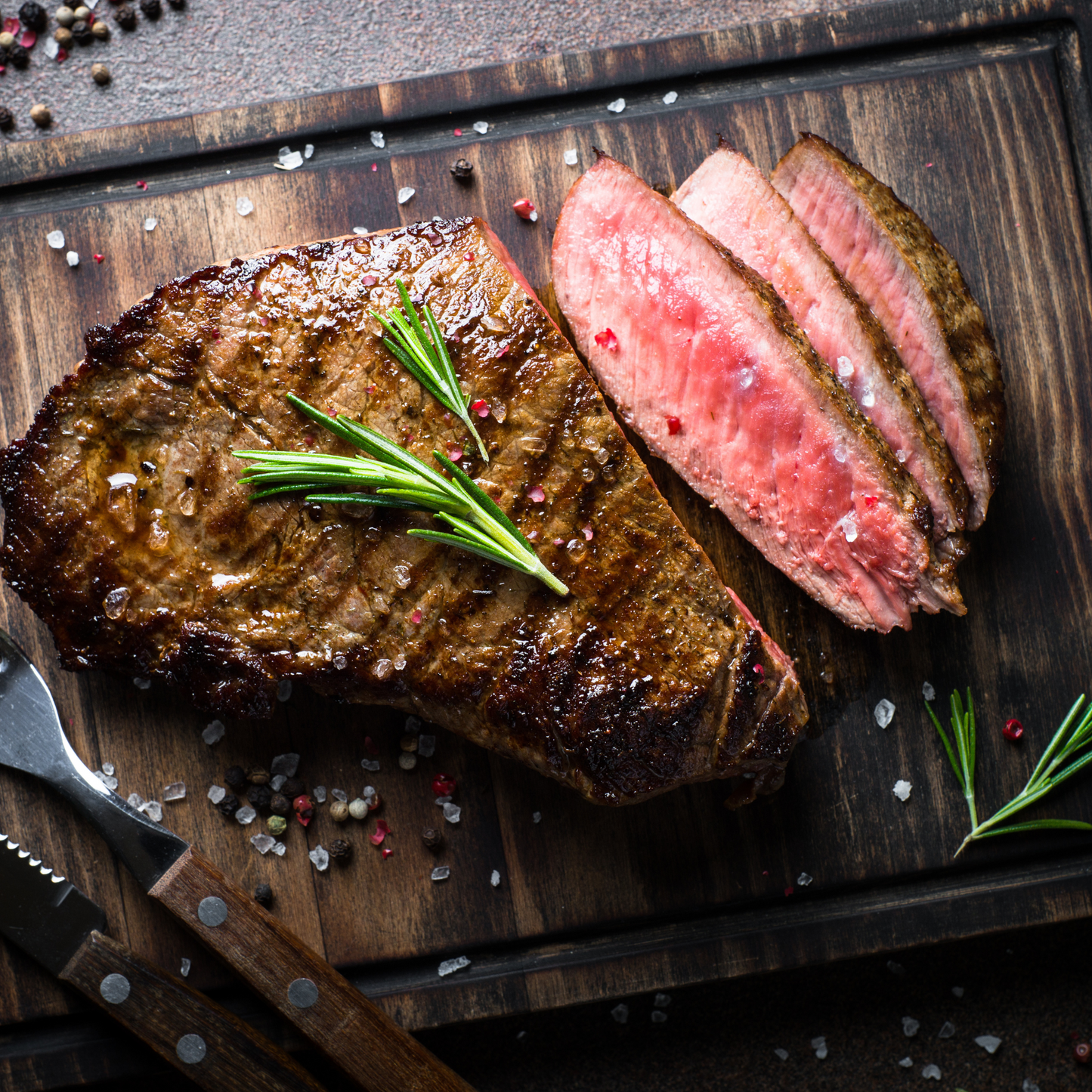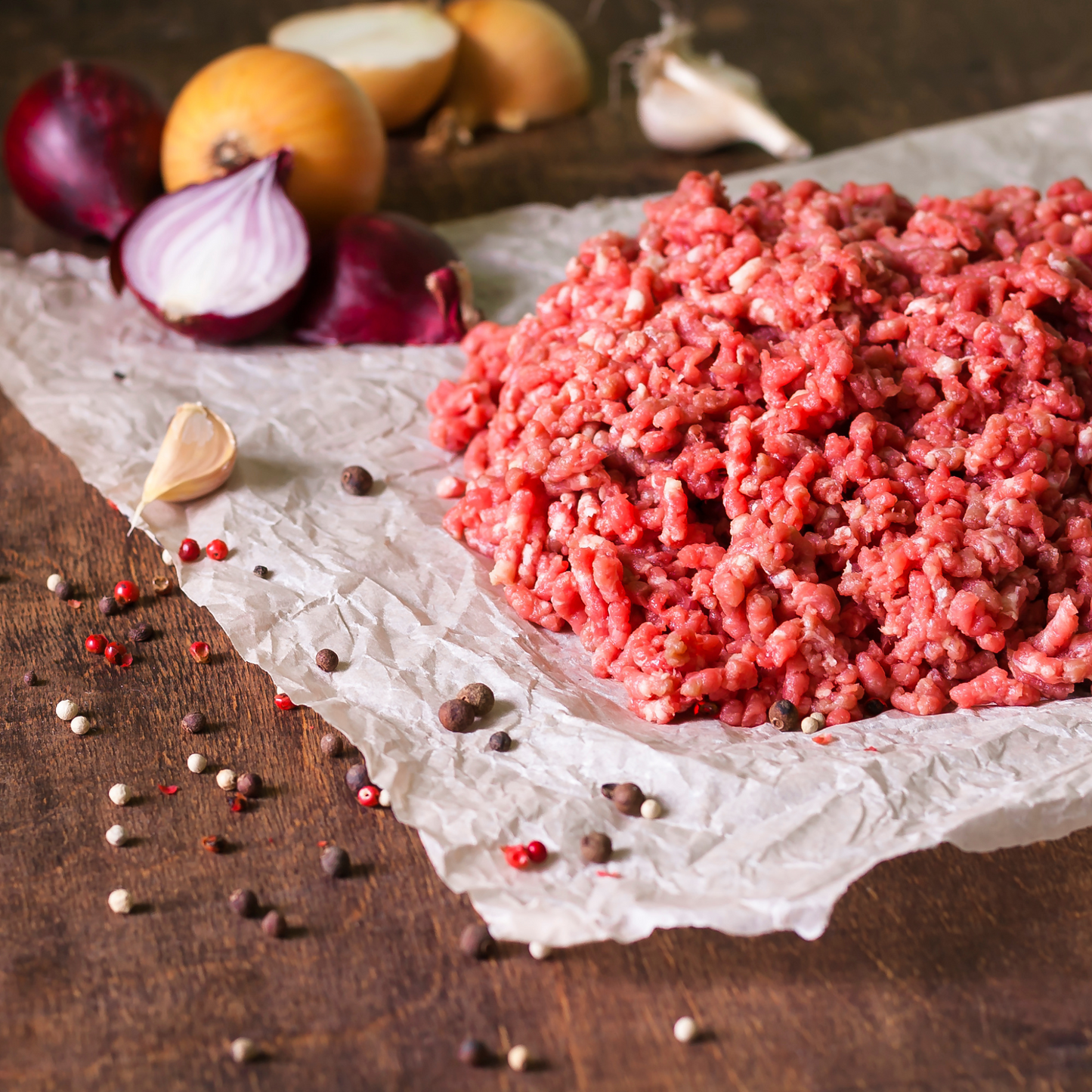 Delicious and Nutritious Beef
• Tastes Better
• Higher in Healthy Fats
• Better for the Environment
• Switching to grass-fed beef can revitalize your health. With fewer calories and more good fats than conventional, grass-fed beef can be an integral part of your healthy diet.
It was truly a wonderful experience to work with Leo. He took his time answering all of our (many) questions and gave us a lovely tour of the farm. He is very knowledgeable and we are thrilled to have found such a gem. The beef is obviously fantastic. So far, I've tried the ribeyes, t-bones, and ground beef. I've been very pleased with the meat quality and the whole experience with Our Ancestors' Foods.

- Denisse Gable

Delicious! We ordered a whole pig and love the taste. So impressed with the care given to raising the animals in the healthiest most natural way possible. Excellent customer service. We will be customers for life. Such a gem to have Our Ancestors Meats in Brevard!

- Alyssa Ryan

If you are interested in high quality meat grown in a sustainable manner you cannot do better than Our Ancestors' Foods. Not only was I shown the animals, I was made a true believer at my first bite. The beef is the best I've ever tasted. The pork is simply amazing. I feel so lucky to live close to this farm and have the ability to feed my family with their foods.

- Rob Ghent