*Pasture-raised Pork
Regular price
$229.90 USD
Regular price
Sale price
$229.90 USD
Unit price
per
Sale
Sold out
Pasture-Raised Pork Boxes
Taste the difference with our Pasture-Raised Pork Boxes, the perfect solution to satisfying your pork cravings while supporting a healthy lifestyle. Each size has been carefully designed to cater to different needs, and what's more, the price per pound decreases as the box size increases. When in doubt, size up for even better value!
10lb Box: Ideal for occasional meat-eaters or single people. This box includes approximately 5 chops, 1-2 roasts, and 11-12 sausages.

20lb Box: A perfect fit for small families or individuals who consume meat regularly. Expect around 10 chops, 2-3 roasts, and 22-23 sausages.

40lb Box: For the true pork aficionados or larger families. This box offers the best value per pound, with approximately 20 chops, 4-5 roasts, and 45-46 sausages.
| Pork Box Size | Chops (Weight, Approx. Quantity) | Roasts (Weight, Approx. Quantity) | Sausages (Weight, Approx. Quantity) |
| --- | --- | --- | --- |
| 10 lb Box | 2.5 lbs (5 chops) | 3.5 lbs (1-2 roasts) | 4 lbs (11-12 sausages) |
| 20 lb Box | 5 lbs (10 chops) | 7 lbs (2-3 roasts) | 8 lbs (22-23 sausages) |
| 40 lb Box | 10 lbs (20 chops) | 14 lbs (4-5 roasts) | 16 lbs (45-46 sausages) |
Please note that the quantities of chops, roasts, and sausages are approximate and can vary based on the exact weight and cut of the pork. These are rough estimates, and the actual quantity may vary slightly based on the individual cuts from the butcher.
Make it easy with our Subscribe and Save option! Save 20% off each delivery with the flexibility to pause or cancel anytime. Taste the quality, savor the savings, and enjoy the convenience of our Pasture-Raised Pork Boxes!
Share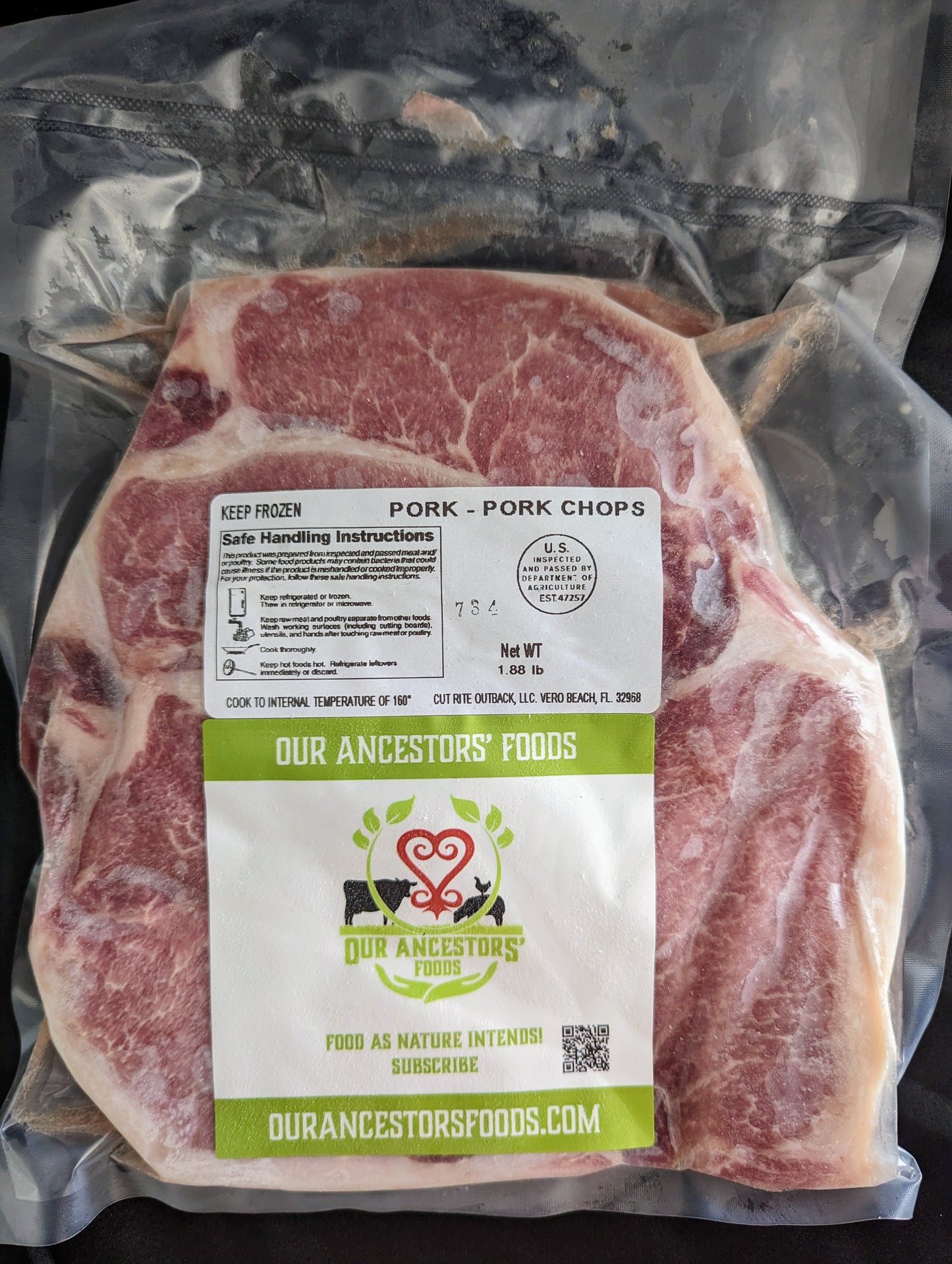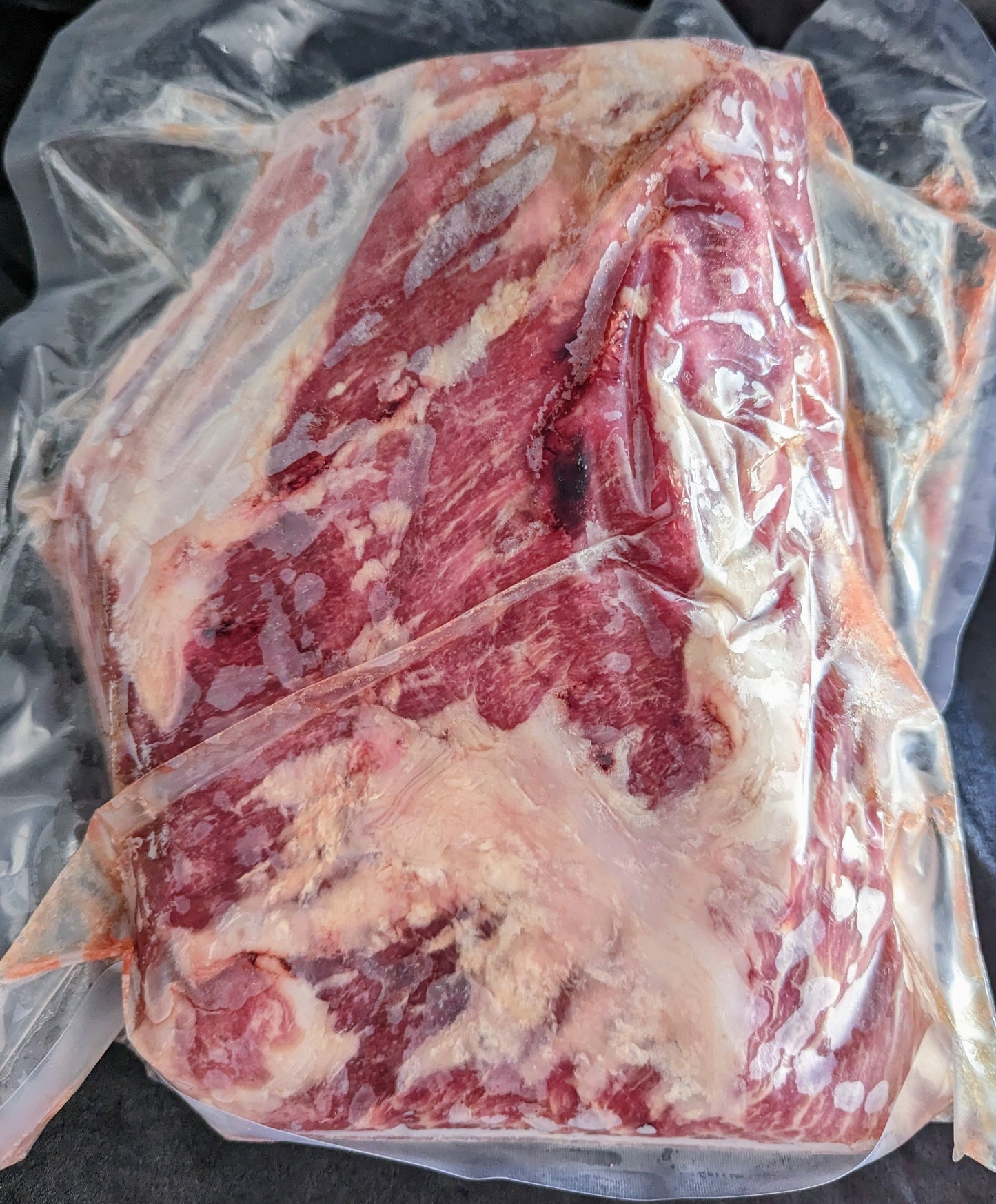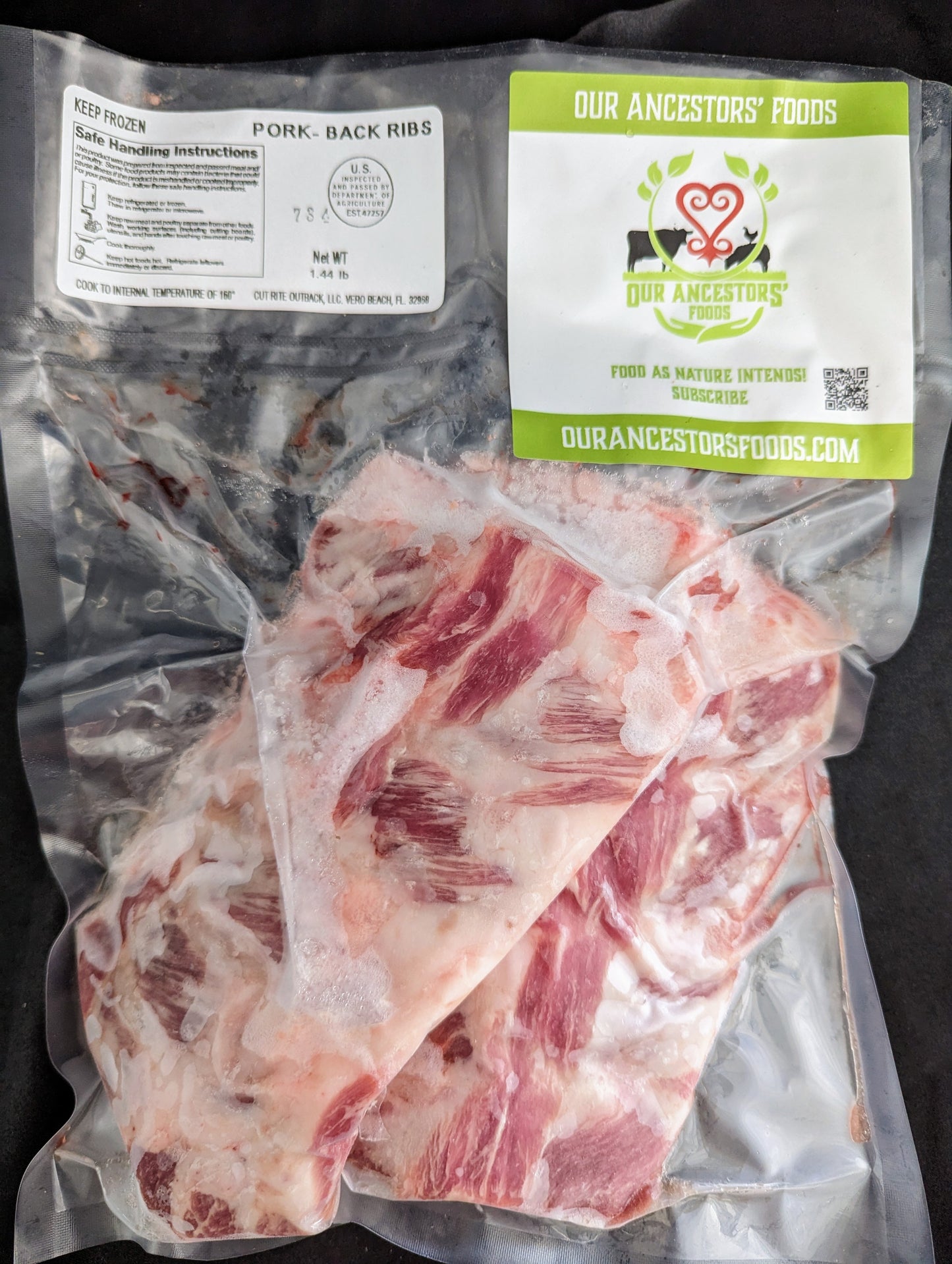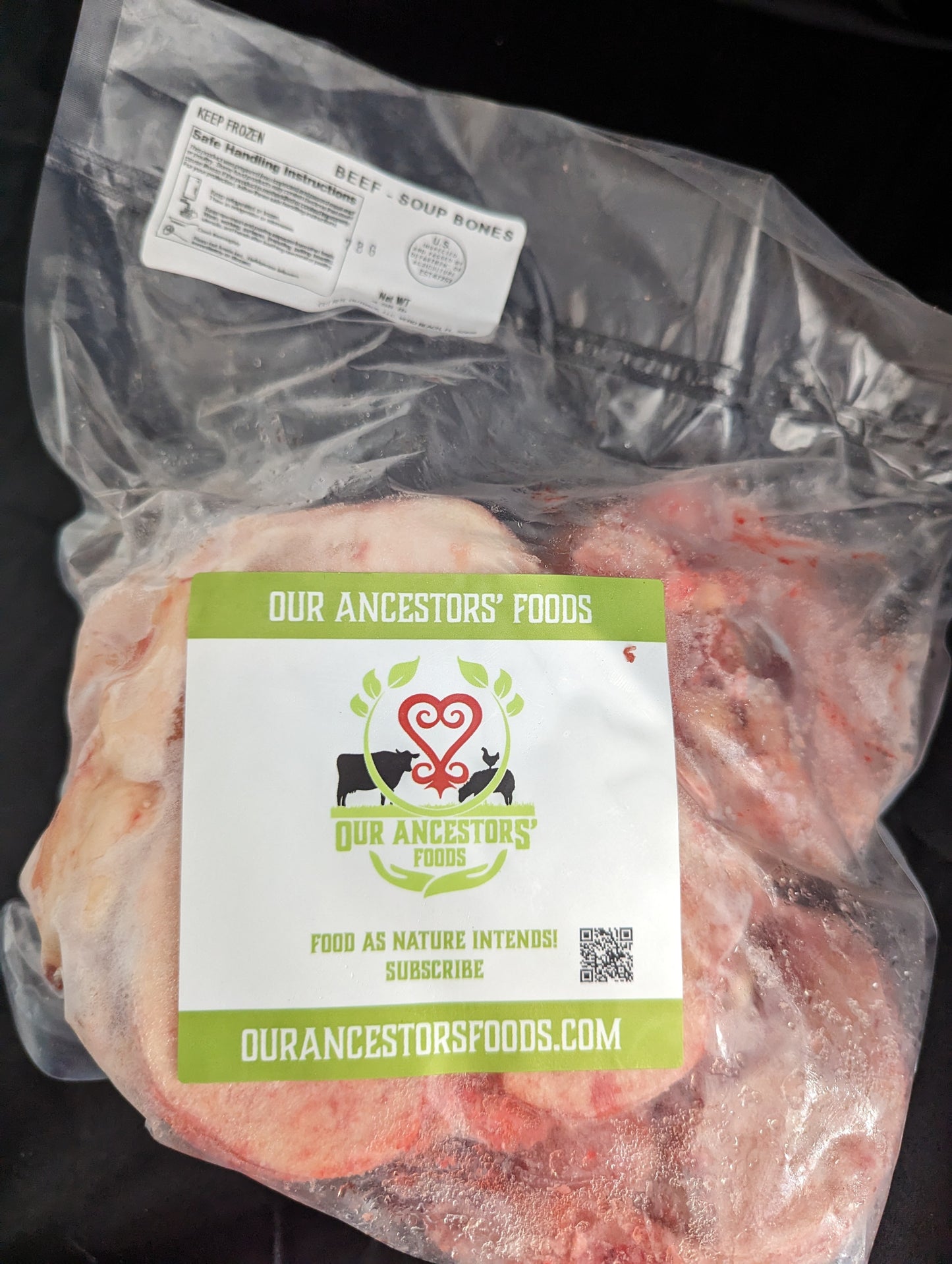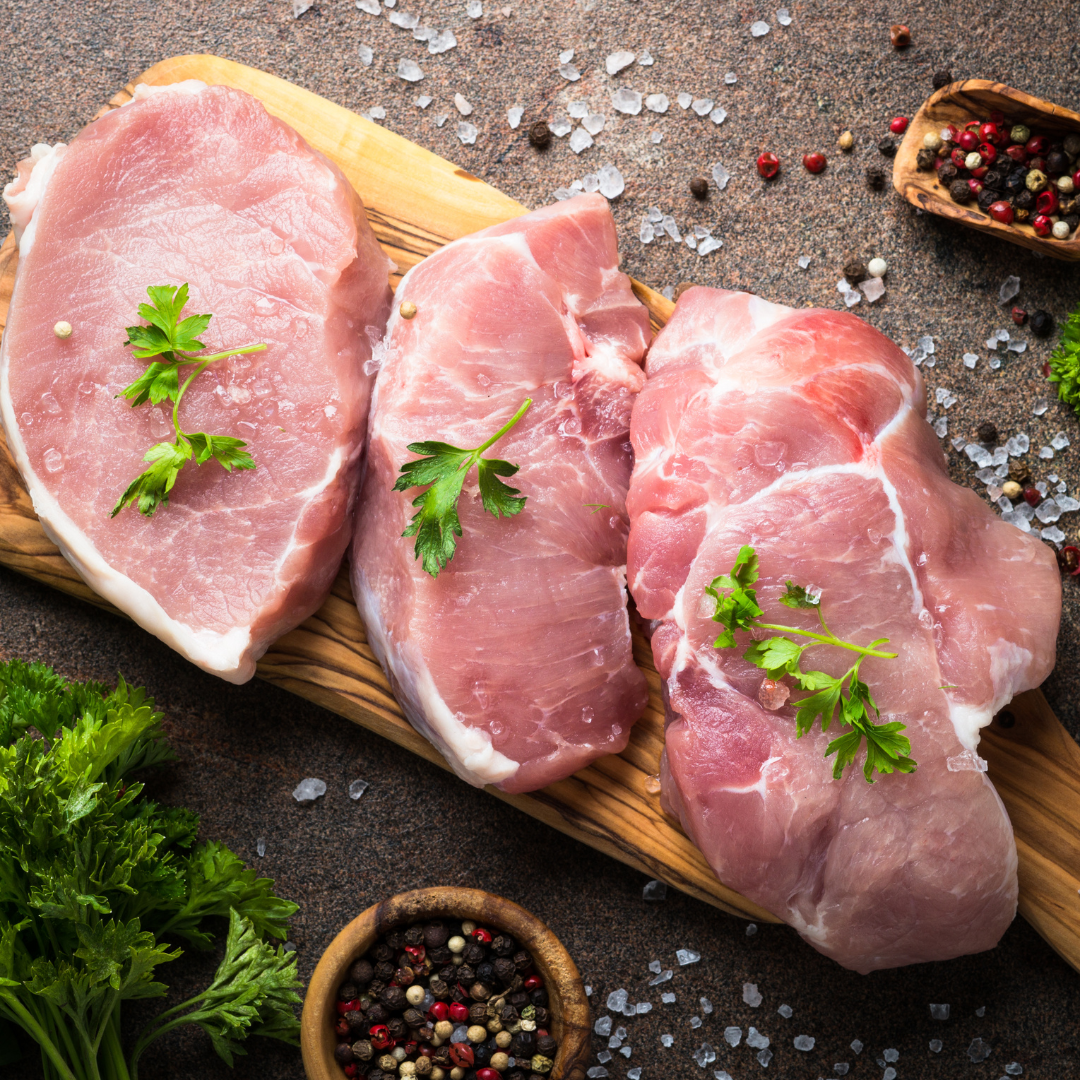 Flavorful and Healthy Pork
• Tastes Better
• Ethical and Human
• Better for the Environment
• Pasture-raised pork contains higher levels of beneficial nutrients such as omega-3 fatty acids, vitamin E, and vitamin D. These nutrients are essential for good health, and pasture-raised pork provides a natural and delicious way to incorporate them into your diet.
Our Guarantee
We guarantee that your beef will arrive frozen and this will be the Healthiest Beef that you have ever had or your money back.
It was truly a wonderful experience to work with Leo. He took his time answering all of our (many) questions and gave us a lovely tour of the farm. He is very knowledgeable and we are thrilled to have found such a gem. The beef is obviously fantastic. So far, I've tried the ribeyes, t-bones, and ground beef. I've been very pleased with the meat quality and the whole experience with Our Ancestors' Foods.

- Denisse Gable

Delicious! We ordered a whole pig and love the taste. So impressed with the care given to raising the animals in the healthiest most natural way possible. Excellent customer service. We will be customers for life. Such a gem to have Our Ancestors Meats in Brevard!

- Alyssa Ryan

If you are interested in high quality meat grown in a sustainable manner you cannot do better than Our Ancestors' Foods. Not only was I shown the animals, I was made a true believer at my first bite. The beef is the best I've ever tasted. The pork is simply amazing. I feel so lucky to live close to this farm and have the ability to feed my family with their foods.

- Rob Ghent
Frequently Asked Questions
What cuts are included in my 10 lb. box?

Approximately:

30% Chops & Steaks
35% Roasts
35% Sausages