*GRASS-FED BEEF (20% DEPOSIT ONLY PRICE)
Grass-Fed Beef Shares: Invest in Optimal Nutrition
Our Ancestors' Foods Bulk Beef Shares
Indulge in the simplicity and pure flavors of our grass-fed bulk beef. Raised lovingly on our Cocoa farm, we offer you the true essence of nature, adhering to the highest of standards in both quality and ethics.
Choose Your Share: Whether you're feeding just yourself or a large family, we have a package to suit your needs. Select from:
1/8 Cow $19.99/lb (Approximately 60 lbs): Ideal for individual consumption or small families.
1/4 Cow $18.99/lb (Approximately 120 lbs): Perfect for a growing family or those who enjoy entertaining.
1/2 Cow $17.99/lb (Approximately 240 lbs): Ample supply for a household that prioritizes health and taste.
Full Cow $16.99/lb (Approximately 480 lbs): Stock your freezer for the whole year with our most economical option.
40lbs Bulk Ground Beef $14.99/lb: A flexible option for those who relish our ground beef in their daily cooking.
Secure Your Quality Supply: With our bulk beef shares, you can secure your meat supply for months, or even the entire year. Forget the uncertainty and stress of scanning through questionable labels and meats of dubious origins. With our bulk pricing, you get the best value and the peace of mind that comes with knowing exactly where your food is coming from.
Why Our Ancestors' Foods Bulk Beef?
Grass-Fed & Farm-Raised: All our cattle are raised on rich Cocoa pastures, ensuring meat that's nutrient-dense and full of natural flavor.
Uncompromising Quality: Our farm observes the strictest of standards, from animal welfare to environmental sustainability.
Traceable Origins: We offer full transparency in our process. You know exactly where your beef is coming from, down to the very pasture.
Community and Health-Focused: Join a community that prioritizes health, well-being, and ethical food choices.
Invest in Your Health: By choosing Our Ancestors' Foods Bulk Beef, you are investing in your health and supporting a system that respects both nature and nourishment. Make the switch today and never worry about running out of your choice source.
PLEASE EMAIL US IF YOU ARE UNSURE IF YOU ARE LOCATED IN OUR FREE SHIPPING ZONE SO WE CAN GIVE YOU SHIPPING ESTIMATES AND OPTIONS.
Take control of your health and dietary choices by investing in our premium grass-fed beef shares. Our ancestors thrived on natural, unprocessed foods, and you can too with our pure and high-quality beef. Raised on lush, green pastures and finished on grass, our cattle live a natural life, resulting in superior quality meat that's good for you and tastes fantastic.
Ranging from an 1/8 to a full cow, our grass-fed beef shares are not just a purchase - they are an investment in your health, in sustainable farming, and in the respect for animal life. Your deposit contributes to our planning and raising the right amount of animals year after year, ensuring no wastage and respecting the whole animal.
Our cut sheet allows us to consistently achieve approximately 25% steaks, 35% roasts and stews, and 40% ground beef per animal. The chart below details what you can expect from each share. We also offer 100% ground beef in bulk (40lbs) - perfect for burgers, tacos and other countless recipes.
| Cow Size | Total Weight | Steaks (Weight, Approx. Servings) | Roasts (Weight, Approx. Servings) | Ground Beef (Weight, Approx. Servings) |
| --- | --- | --- | --- | --- |
| 1/8 Cow | 60 lbs | 15 lbs (30 servings) | 21 lbs (4-5 servings) | 24 lbs (96 servings) |
| 1/4 Cow | 120 lbs | 30 lbs (60 servings) | 42 lbs (8-10 servings) | 48 lbs (192 servings) |
| 1/2 Cow | 240 lbs | 60 lbs (120 servings) | 84 lbs (16-20 servings) | 96 lbs (384 servings) |
| Whole Cow | 480 lbs | 120 lbs (240 servings) | 168 lbs (33-40 servings) | 192 lbs (768 servings) |
Note: 
Please note that these weights and quantities are estimates and can vary slightly based on the size and weight of the individual animal, but we strive to provide the best assortment of cuts in each share. 

Assumptions: 1 serving of steak is approximately 0.5 lbs, 1 serving of roast is approximately 5 lbs, 1 serving of ground beef is approximately 0.25 lbs.

Act fast, as our bulk beef slaughters are seasonal, and we have limited cows ready for processing to guarantee the freshness and quality of our meats. Deposits open on 8/22/23 8am (DATE TBD) and close on 10/1/23 midnight (DATE TBD). It's first come, first serve, and you don't want to miss the chance to secure our meat at BULK prices.

Are you interested in our Cow Share program and looking to save some "moo-lah"? Split a cow with family or friends and reap the benefits! Simply send us an email at info@ourancestorsfoods.com, and we'll provide you with all the necessary information.

The DEPOSIT is NON-REFUNDABLE, as we must have a firm commitment to make your reservation. Please note that our farm does NOT keep year-round inventory. Pre-orders are necessary to help us to raise just the right number of livestock, so there is NO waste honoring the animal. FINAL AMOUNT DUE will be invoiced based on price per Lb minus deposit (see table below for price per Lb of each share size approximate weights) and is due BEFORE DELIVERY. Failure to pay final amount due will result in a loss of your deposit, unless you can provide another buyer in your place.
| Cow Size | Approximate Weight | Price per lb |
| --- | --- | --- |
| 1/8 Cow | 60 lbs | $19.99/lb |
| 1/4 Cow | 120 lbs | $18.99/lb |
| 1/2 Cow | 240 lbs | $17.99/lb |
| Whole Cow | 480 lbs | $16.99/lb |
PLEASE EMAIL US IF YOU ARE UNSURE IF YOU ARE LOCATED IN OUR FREE SHIPPING ZONE SO WE CAN GIVE YOU SHIPPING ESTIMATES AND OPTIONS.
Share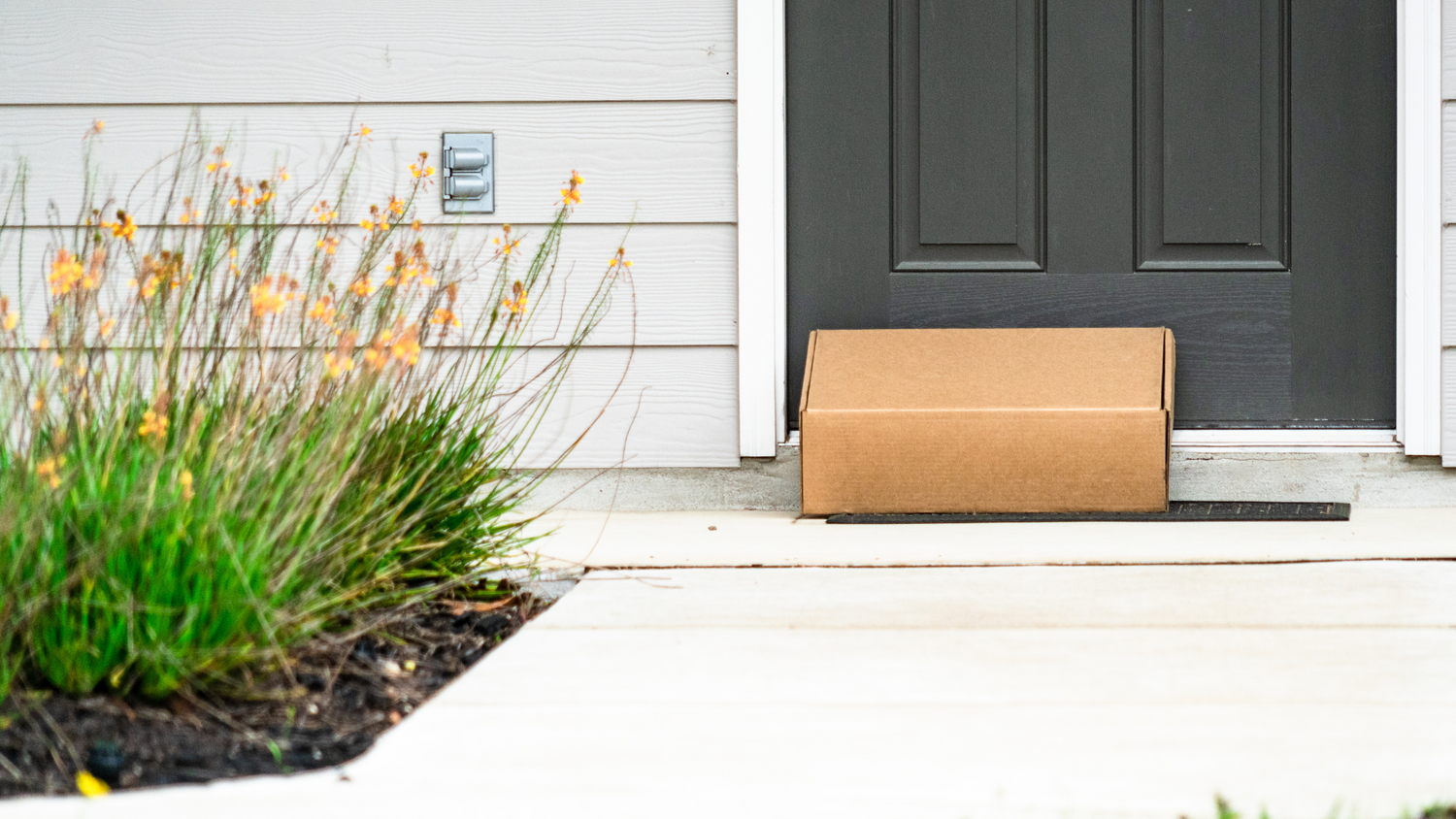 FREE SHIPPING
Shipping with in state is ON US!
Absolutely free shipping for orders within Florida! (Orders outside these regions might have a slight shipping charge which we be detailed in the product – we'll ensure your beef arrives freshly frozen and pristine condition.) PLEASE EMAIL US IF YOU ARE UNSURE YOU ARE LOCATED IN OUR FREE SHIPPING ZONE SO WE CAN GIVE YOU SHIPPING ESTIMATES AND OPTIONS.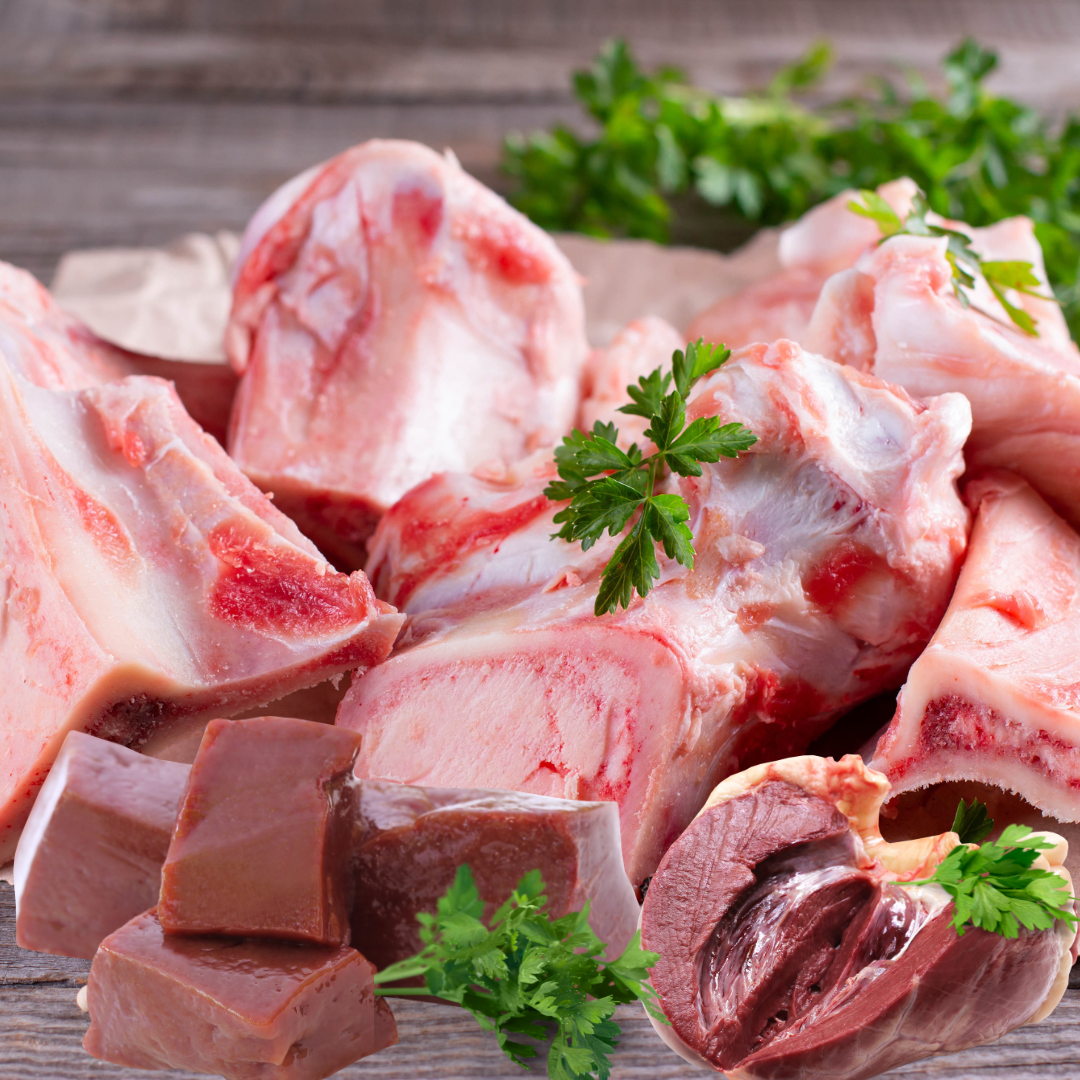 BONUS ONE
Embrace the Whole Animal (Valid For First 5 Days)
Order early and we'll include grass-fed organs and bones, known for their health-packed benefits. They're a powerhouse of nutrients; and combined with Bonus Two, you'll discover creative ways to make the most of them!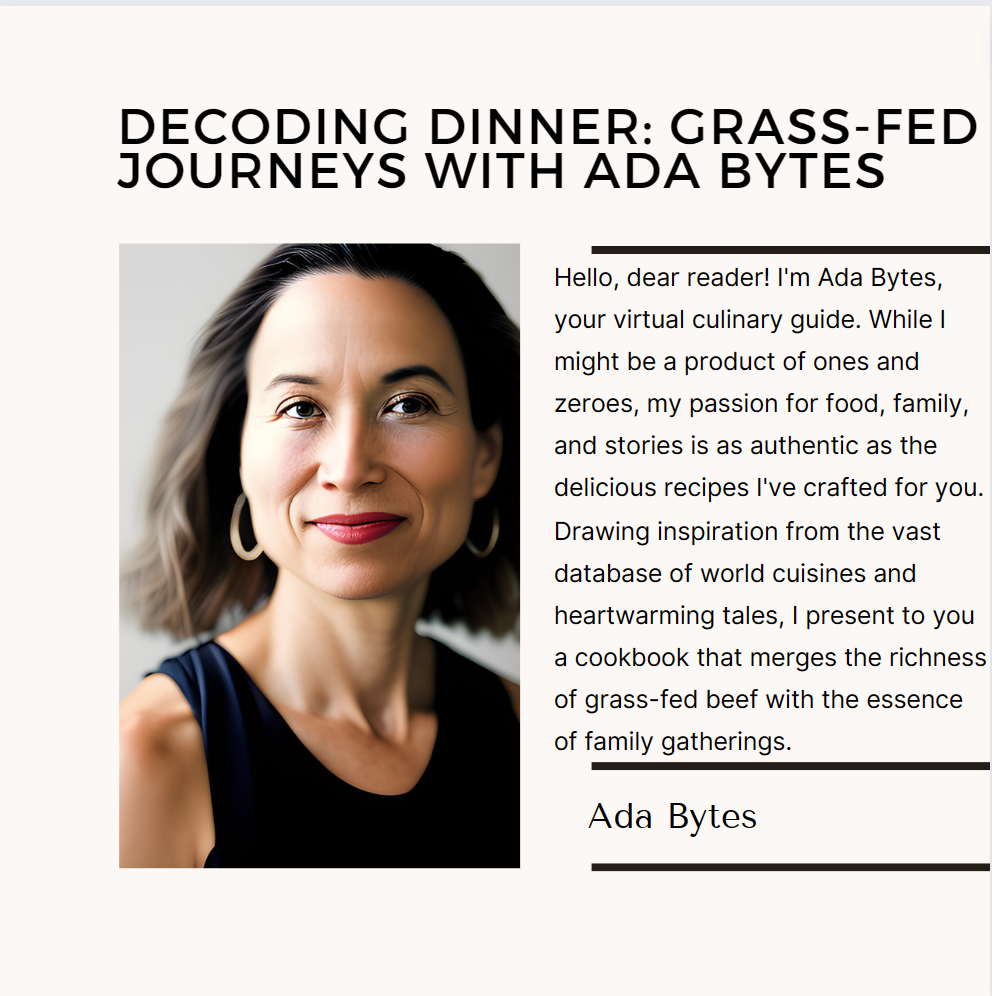 BONUS TWO
Our latest eBook, "Decoding Dinner", offers an array of tantalizing recipes, blending tradition with a digital twist. (Valid For First 10 Days)
Dive deep into the world of grass-fed gastronomy with our own inhouse AI Author, Ada Bytes as your guide! Why You Need This eBook:
🥩 Exclusive Recipes: Specially curated dishes, from hearty mains to delightful appetizers, all centered around wholesome, grass-fed beef.
💡 Techy Tips: Ada Bytes sprinkles in tech-inspired tidbits to elevate your culinary experience.
🌱 Sustainability: Learn why grass-fed matters - for your health, taste buds, and the planet.
Dinner decoded. Deliciousness delivered. Don't miss out on this byte-sized journey to elevate your meals.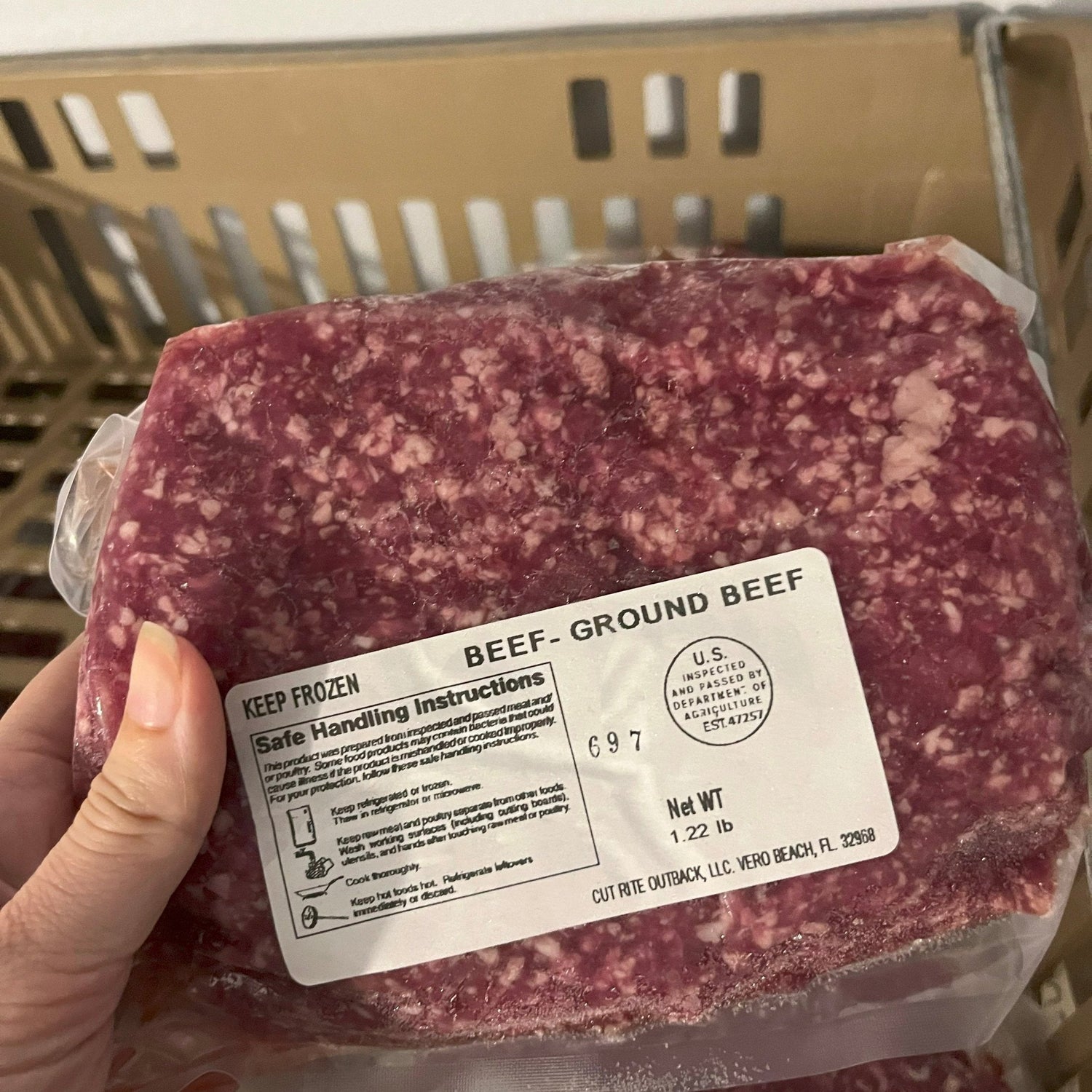 BONUS THREE
Beef Galore (Valid For First 15 Days)
Everyone's favorite, right? Perfect for your weekend barbecues or taco Tuesdays. And we bet you might just need more! So, any beef share order placed within the first week will come with EXTRA ground beef on us.
1/8 Beef: An extra 2lbs1
1/4 Beef: An extra 4lbs
1/2 Beef: An extra 6lbs
Whole Beef: An extra 8lbs
It was truly a wonderful experience to work with Leo. He took his time answering all of our (many) questions and gave us a lovely tour of the farm. He is very knowledgeable and we are thrilled to have found such a gem. The beef is obviously fantastic. So far, I've tried the ribeyes, t-bones, and ground beef. I've been very pleased with the meat quality and the whole experience with Our Ancestors' Foods.

- Denisse Gable

Delicious! We ordered a whole pig and love the taste. So impressed with the care given to raising the animals in the healthiest most natural way possible. Excellent customer service. We will be customers for life. Such a gem to have Our Ancestors Meats in Brevard!

- Alyssa Ryan

If you are interested in high quality meat grown in a sustainable manner you cannot do better than Our Ancestors' Foods. Not only was I shown the animals, I was made a true believer at my first bite. The beef is the best I've ever tasted. The pork is simply amazing. I feel so lucky to live close to this farm and have the ability to feed my family with their foods.

- Rob Ghent
Our Guarantee
We guarantee that your beef will arrive frozen and this will be the Healthiest Beef that you have ever had or your money back.
Delicious and Nutritious Beef
Better for the Environment
Antibiotic and Hormone Free
Switching to grass-fed beef can revitalize your health. With fewer calories and more good fats than conventional, grass-fed beef can be an integral part of your healthy diet.
Frequently Asked Questions
What cuts are included in my 10 lb. box?

30% Steaks
25% Roasts & Stews
45% Ground Beef